The cold season has arrived! Your definition of "cold" may vary depending on where you live, but chances are you will have to adjust to lower temperatures over the next few months. Below are our five things to enjoy when the weather is brisk:
1. Hot chocolate
There is nothing like the comfort of sipping on delicious hot chocolate (accompanied by gooey marshmallows) after a long day out in the cold. Any liquid that warms you up on the inside - tea, soup, hot coffee - is especially satisfying in the winter.
2. Heat
Grab blankets, your loved ones, or your furry friends and warm up next to the nearest available heat source - fireplace, electric heater, car, or other. Appreciate and enjoy extra quality time inside, until the warmer season tempts us to be outdoors.
Find out how you can help people who don't have access to heat this winter, especially those who were affected by Hurricane Sandy. When the storm hit a couple of weeks ago, some families' homes were destroyed and thousands of people lost power. In areas where power has been restored, many homes still have no heat or hot water. Surf the web to discover how to help those in need, and remember that a little goes a long way.
3. Snow
Snowball fights, snowmen, snow angels, snow days or just the simple sight of a wintry wonderland - you're never too old to enjoy snow! In many parts of the world, snow is rare or non-existent, and in others it's abundant, so it's easy to forget how beautiful it can be.
Hate coming out in the cold? Keep this in mind: temperatures usually don't drop below zero while snow falls, and extra layers of clothing can keep you cozy in freezing weather; there's no escape from scorching heat if you're walking outside, no matter what you wear!

4. Winter sports
If you enjoy the occasional rush of adrenaline and can make your way up to the mountains, then spending a weekend on the slopes skiing, snowboarding, or snow-tubing is the activity for you. If you don't have to travel far to see heaps of snow, there might be a local hill that you (or a toddler you're accompanying) can use for sledding.
As for those who prefer calmer activities that are ideal for different age groups, ice skating may be worth a shot. Ice skating is not necessarily reserved for wintertime since there are plenty of public indoor skating rinks open year-round; but during the winter you can find beautiful outdoor ice skating rinks in Northern cities, such as New York City's Rockefeller Center and the Tower of London in England.
5. Holidays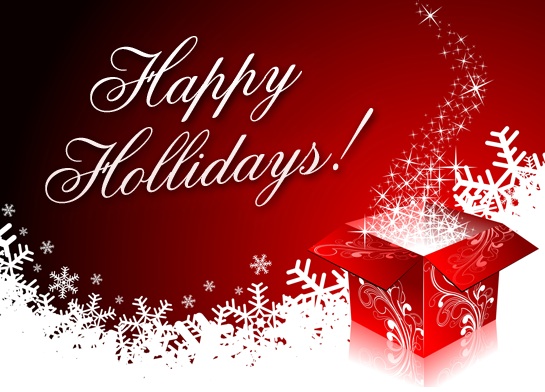 The winter season is packed with so many holidays it's hard to keep track of them all!
Winter holidays are celebrated worldwide by people of different backgrounds. Even those who aren't religious can appreciate and take part in the festivities - lights, gorgeous decorations, gift-giving, parties - and of course, greeting the New Year. Heck, even a scrooge can enjoy a few days off from work.